We Can Remove any Cleaning Chores W5 You May Have and Provide the Very Best House Cleaning Ealing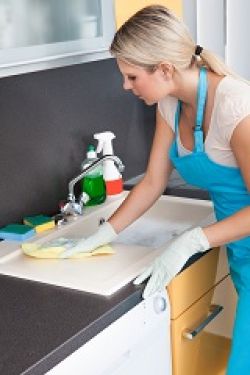 Do you need a home cleaner to help out in the Ealing area? Well in that case you want to give us a call! We work throughout the W3 and W5 postcodes, providing an Ealing home cleaning service, picking up on any and all jobs helping around the house. We are a friendly team of cleaning staff with many years of cumulative experience, so if you're in need of some assistance around the house, call us today on 020 3397 4672 and talk to us about what your needs are. Our aim is to provide a flexible service throughout W3 and W5, 7 days a week, so if you are looking for a home cleaner to take some of the stress of home cleaning off your shoulders, get in touch with us today and let us look after all your home cleaning needs.
At Ealing Cleaners we understand that home stress can be one stress to much in a working family, so why not let us help out with one or more of our friendly and effective W3 home cleaning team. We can work out a time which will suit you, so whenever you need us, we can make sure you'll have a personal service that is right for you. Letting someone you don't know into your home can be a stressful experience, and we know that for some that may be too large a problem to get in touch with a home cleaner W5. For that reason we keep our service as personal as you would like it, we can arrange for your home to have one regular cleaner, (male or female at request), and for you to meet them before you agree to any cleaning deal. We'll do all we can to remove any problems you may have, and provide the very best home cleaning if you decide to go with our team.
We can pick up all your general home cleaning W3, or just provide some light assistance to reduce your workload if this would suit you better. Convenience and flexibility are almost as important to us as the clean itself, so talk to us today on 020 3397 4672 and make Ealing Cleaners the home cleaners you will rely on. We are fully equipped to perform any cleaning task around the house, so whatever jobs you're looking to outsource to our experienced team, we're ready and waiting for your call.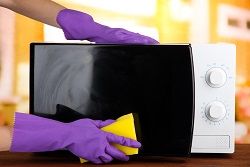 When you spend your whole day working, the last thing you want to do when you get home is to put down your things and start work all over again cleaning your house in W5. Why not let us solve all of your problems by hiring us as your regular Ealing home cleaners. Come home to a welcoming house every day, knowing that the carpets were cleaned, the tiling has been polished, and the bathroom and kitchen have already been scrubbed and washed. All that remains for you is to get home and relax following a hard day at work.
The fact that we are a larger company means we can make sure that our dedicated cleaners are as well equipped as it is possible, we accept nothing but the very best quality finish from our team of experienced cleaners, so that you our clients will always receive the very best quality Ealing house cleaning! If you live in the W3 and W5 areas then we are proud to offer you our services in any home, flat or apartment. Pick up the phone today and talk to our dedicated team of staff members on 020 3397 4672 we'll be able to organise a regular or one time clean to suit you. Call today and be amazed by our results.